Meet Team Patrick
A Commitment to Excellence in Real Estate Services!


WHO WE ARE!
As a dynamic real estate team, Team Patrick is committed to providing excellence in real estate services by conducting our business with professionalism, honesty and integrity.  In using our combined talents, skills and abilities, Team Patrick works together as a cohesive entity to exceed our clients' expectations. Our collective knowledge and expertise ensure that each client, whether buying or selling a home, successfully achieves all of their real estate goals.
 
"Alone you can do so little; together we can do so much!"
Hellen Keller
---
Jan Patrick
Jan Patrick is ranked as one of the top producing real estate agents in the United States. Licensed in the states of Delaware and Pennsylvania, Jan works with a team to assist in providing the highest level of service to her clients. Jan is known for her innovative approach to marketing homes, the personal attention she gives to her clients, and her total commitment to providing excellence in real estate services. Jan Patrick's success in real estate has brought her international acclaim, as she has taught at real estate seminars and has appeared on "Super Star" panels at real estate conferences around the world.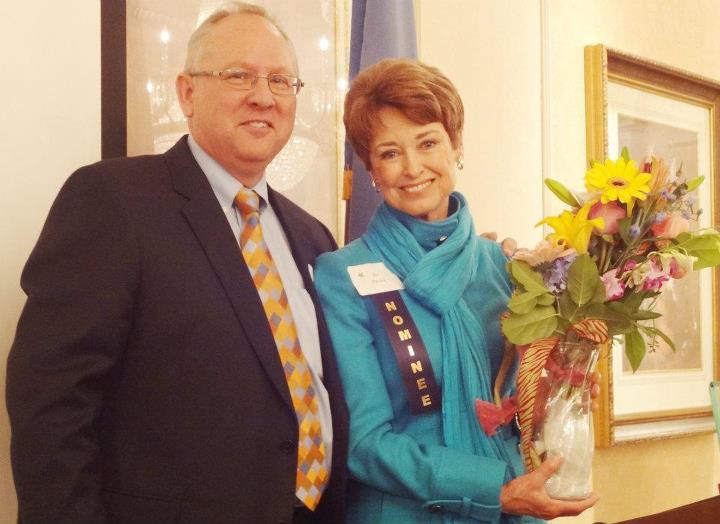 In 2012, Jan was inducted into the New Castle County Board of Realtors Hall of Fame. As a Hall of Fame inductee, Jan was honored for her outstanding contribution to the real estate industry. Jan was also recognized for her charitable work throughout the Greater Wilmington community. (
William E. (Bill) Ward, Esq., and Jan Patrick pictured right
)
In 2015, Jan was awarded the Mel Stout Ethics Award by the New Castle County Board of Realtors.
Click here
for more information about Jan's personal profile and her Real Estate Achievements.
---
Scott Patrick
Sales Partner, Manager Buyer's Division
Scott Patrick is licensed as a real estate agent in both Delaware and Pennsylvania. Scott attended Johnson and Wales University and Widener University, majoring in hotel/restaurant management. Scott's extensive background in customer relations ensures that our clients are provided with exceptional service. As Manager of the Buyer's Division of Team Patrick, Scott works tirelessly on behalf of our clients to ensure that the goals and objectives of all of our buyers are achieved. His dedicated efforts have undoubtedly contributed to the ongoing success of Team Patrick. Scott lives in Wilmington with his wife, Jackie, and their children.
---
Susan Patrick-Musi  
Sales Partner
Susan Patrick-Musi has been a licensed real estate agent in Delaware and Pennsylvania since 1993. Susan has been involved in every aspect of the real estate business since joining Team Patrick early in Jan Patrick's career.
 Throughout Susan's career in real estate, Susan has successfully guided local buyers and transferees throughout the many complexities of a real estate transaction. Extremely detail-oriented, Susan's organizational skills have enabled her to facilitate the most complex of transactions. Her knowledge and expertise enable her to provide wise counsel to sellers preparing to list their property, as well as, to provide expert guidance to buyers purchasing property in any price range. Susan's commitment to providing "excellence in real estate services" has won her the gratitude and acclaim of the clients whom she has represented throughout the years. As a valued Sales Partner, Susan has been instrumental in Team Patrick's success.

 Susan is a graduate of the University of Delaware and is married to Ken Musi, Broker/ Owner of Musi Commercial Properties.  Susan and Ken are the parents of two children.
---
Sue Gibson
Listings Manager, Administrative Director
 Prior to joining Team Patrick in 2001, Sue served as Office Manager for a local real estate builder/developer.
Sue became a licensed Realtor in 1999 and assists clients to purchase and sell property in Pennsylvania and Delaware.
As Team Patrick's Listings Manager, Sue provides support throughout the listing process to make sure clients are prepared for market.
Once listed, she communicates regularly with clients to provide valuable information and data regarding the marketing of their homes as well as feedback from agents and their prospective buyers.
As Administrative Director of Team Patrick, Sue ensures that office procedures are streamlined and effective.
Her dedication and commitment to providing "excellence in real estate services" has contributed greatly to the success of Team Patrick.
Sue lives in Kennett Square with her partner Tom and rescue cat, Missie.
---
Jackie Patrick
Sales Associate
Jackie Patrick has sold real estate in Delaware and southern PA since 2004. Over the past 15 years, she has built a successful career and a reputation by helping families and individuals buy and sell their homes. Her strong referral network, repeat clientele, and high level of integrity are a large part of why she has been named a Five Star Agent for seven years in a row.


Jackie works successfully in very competitive and fast-paced markets. She is professional, discreet, and easily adjusts to new marketing trends using her experience as an Associate Broker to assist her clients in making the best choices when buying, selling, or making investments.  


She attributes her success to her focus on the client and every transaction, big or small, and respect from other real estate professionals. She is continually commended by clients and colleagues alike for her work ethic and high level of professionalism and integrity. Having that stellar reputation and relationship with agents and brokers is one of Jackie's true advantages as a REALTOR®. 


A graduate from Padua Academy and University of Delaware, Jackie lives in Wilmington with her husband, Scott, and their children.
---
Erin Panasuk
Marketing Manager
 Erin Panasuk is a licensed real estate agent in Pennsylvania and also an Accredited Staging Professional. Erin attended Delaware County Community College and has worked as a freelance photographer. Her enthusiasm for photography, artistic viewpoint and positive attitude contribute a refreshing perspective to the team.  In addition to the creative skills and abilities she possesses for the position, Erin passionately embraces a commitment to exceeding our clients' expectations. Erin and her husband John are the proud parents of their children, Joshua and Norah.
---
Ingrid Yerger

Closings Manager
 Ingrid is a licensed real estate agent in Delaware and Pennsylvania. As a realtor, her first priority is to make her clients happy. She listens to clients wants and needs to achieve the best outcome in every transaction and strives to ensure that the home buying or selling process is fun, easy and stress-free. Her clients can count on her any time of day when they have a question or concern. As the Closings Manager, she ensure the transaction goes smooth from the time the agreement of sale is signed to the day of settlement. Ingrid provides our clients exceptional service and is dedicated to keeping them up to date in the process of selling their home and helping them through the inspections, forms and communication with individuals involved with the transaction. Her passion and dedication shows through every transaction. Ingrid is avid fitness enthusiast and enjoys participating in triathlons and marathons. She likes to spend her summer weekends at the beach with her family. She lives in Pike Creek with her boyfriend Joe, two sons and two rescue cats.